Corporate Social Responsibility and Sustainability
The Bank has a long tradition of returning part of its profits back to the local community. We are still very concerned about how our business affects people, the environment and the community around us. Therefore, social responsibility is something we take into account in everything we do.
First Norwegian bank to sign the Principles for Responsible Banking
On 22 September 2019, SpareBank 1 Østlandet became one of the Founding Signatories of the Principles for Responsible Banking, committing to strategically align its business with the Sustainable Development Goals and the Paris Agreement on Climate Change. By signing the principles, SpareBank 1 Østlandet joins a coalition of 130 banks worldwide in committing to taking on a crucial role in helping to achieve a sustainable future.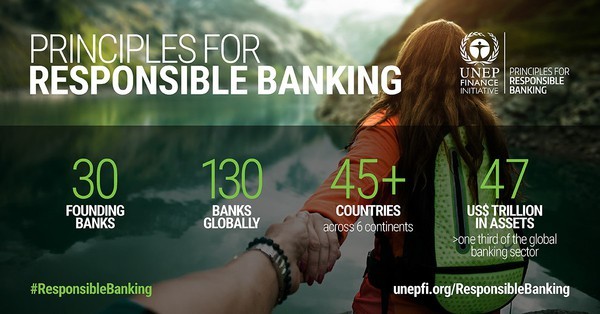 Consumers think we are Norway's most sustainable bank - thank you!
For the third year in a row, Norwegian consumers have ranked SpareBank 1, including SpareBank 1 Østlandet, Norway's number 1 sustainable bank.
Sustainable Brand Index™ is Europe's largest independent brand study focused on sustainability.